Classes
I offer both classes in basic techniques for the beginner, as well as challenging projects for the experienced beader. Some of my designs are class projects only, while others are also available as tutorials if you can't make it to the class or prefer to work by yourself.
Below is an overview of my upcoming classes. Please follow the appropriate link for more information. Since the respective bead shop or event usually handles the registrations, I do not accept registrations myself.
I love sharing my passion for beads! If you want me to come to teach, please contact me.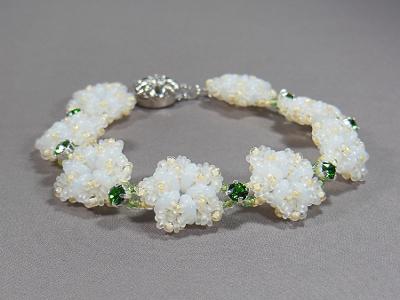 PÄRLORNAS HANTVERK, NYKÖPING
Forget Me Not - July 5, 10am - 1pm
We stitch little flowers using Demi Round from Toho, seed beads and CzechMates QuadraLentils. Then we stitch them together into a lovely bracelet, using Swarovski Chaton Montées. The class is suitable for intermediate beaders.
Cost: SEK 300 incl tutorial, you buy the supplies at Pärlornas Hantverk
Registration is made to Ylva at ylva@parlornashantverk.se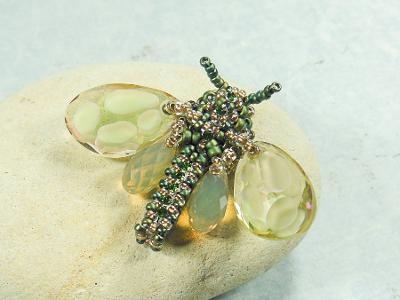 PÄRLORNAS HANTVERK, NYKÖPING
Radiolarian Moth - Aug. 30, 5pm - 8pm
Stitch a beautiful pendant using Toho Demi Round, seed beads and several crystals from Swarovski Elements. The class is suitable for advanced beaders.
Cost: SEK 300 incl tutorial and 8 Crystal Fine Mesh, you buy the rest of the supplies at Pärlornas Hantverk
Registration is made to Ylva at ylva@parlornashantverk.se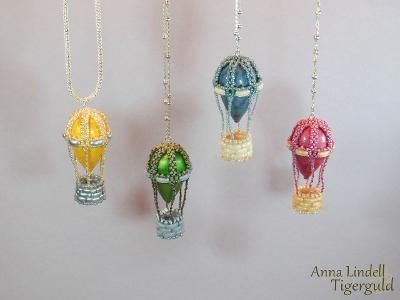 BEADALONG, Stockholm
For registered participants at Beadalong in Haninge
Aim for the sky (class design) - Oct 4, 18:00-21:00
For information and registration, please visit Beadalong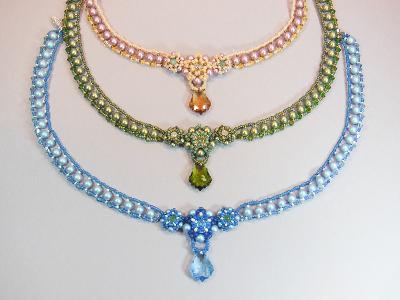 beadALOng, Stockholm
For registered participants at Beadalong in Haninge
Lindellight (class design) - Oct 5, 09:15-12:15
For information and registration, please visit Beadalong